GetSiz reached out to Richard Jones, global sales Director at Portwest. Portwest is a personal protective equipment manufacturer, presented in numerous countries around the world and in CIS market.
Tell us about yourself.
I am the Global Sales Director for Portwest and have been employed by the company for 13 years. I am responsible for all non-EU sales development and have helped move Portwest into new markets over the last 6 years.
Tell us about Portwest Company.
Portwest is a family owned company established in 1904 – we are now in our 115th year of business! The 4th generation of the Hughes family are now working in the company and are based in our headquarters in West Port, Ireland (the name Portwest is an inversion of the town where the business was founded).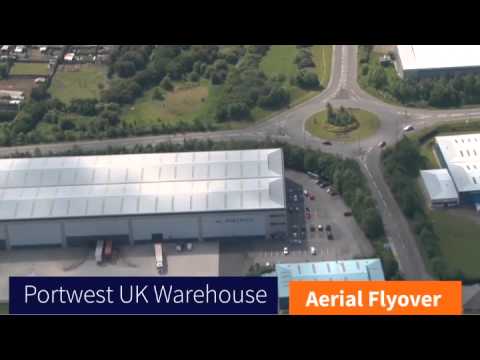 We manufacture a range of head to toe safety products, including flame resistant clothing, high visibility apparel, work uniform, safety gloves, safety footwear, PPE and fall arrest. There are over 1300 styles in the Portwest range and we sell our products through a global distribution network spread across 150 countries and comprising more than 5000 active distributors. In 2018 we manufactured more than 20 million safety products and have warehouse locations in the USA, UK, Poland, Dubai and Australia. We currently employ more than 5000 people globally and plan further expansion with another new factory in 2019-20. This year will also see the launch of our largest ever catalogue with 250 new styles – the catalogue is 750 pages and will be translated into 30 languages.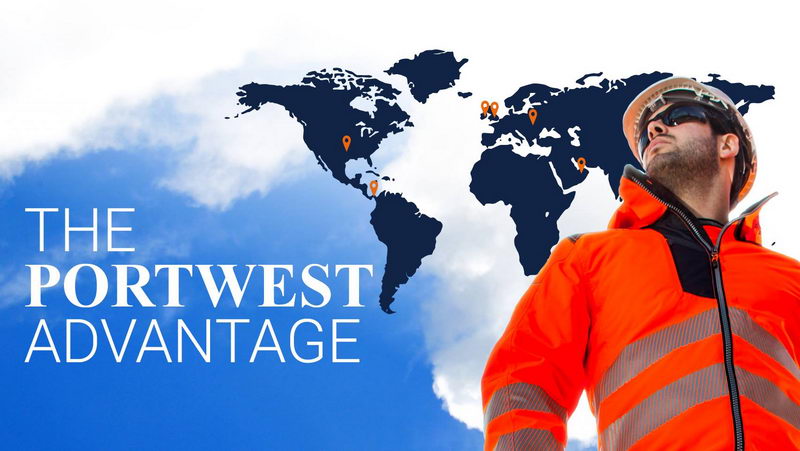 Portwest operates in many countries around the world. Why do you think Portwest workwear, safety footwear and PPE are so popular with the end users throughout the world?
We take compliance very seriously. All our products are strictly tested at leading, independent laboratories and we openly share the results so customers can make a safe and informed choice about what they wear. We also employ 30 full time designers who are constantly looking at market trends and new legislation. This ensures we have design led, fashionable ranges that people enjoy wearing. As we have such an extensive range we cater to many different industries. As customers know and trust our brand they outfit themselves head to toe in Portwest products – from the boots on their feet, the clothes on their body, the gloves on their hands, the helmet on their head, the light on their helmet and so on.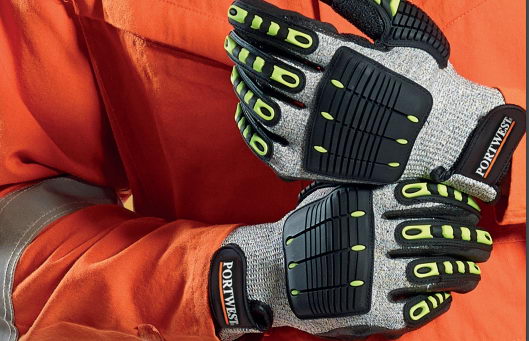 What trends do you think will be relevant in the PPE world market within 3 next years?
Wearable technology is a buzz phrase at the moment and I definitely think there will be an emergence in this segment. Smart clothing, products linked to the IoT, performance fabrics and further fashion led design will be very prominent.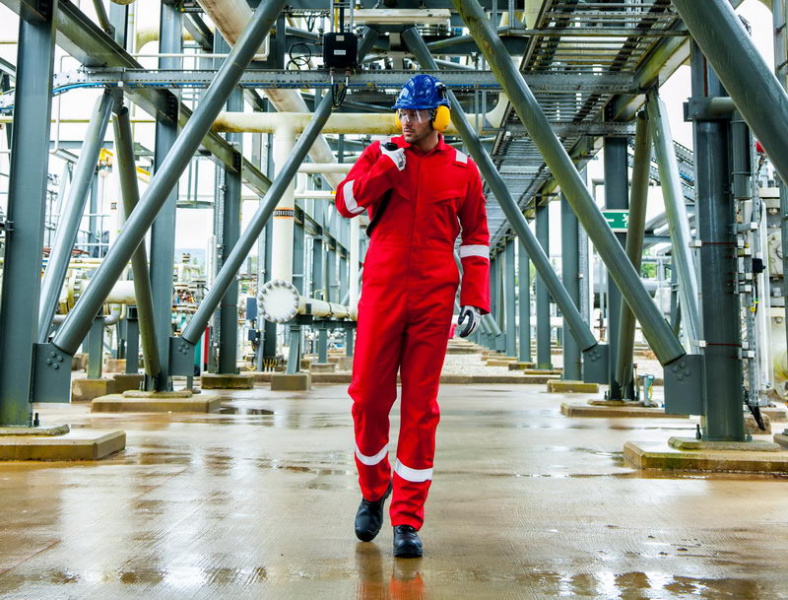 Now the smart-PPE topic is gaining popularity. Will you give us your opinion on how this area will be developing in the next 5 years? Does Portwest design own Smart-PPE?
Smart PPE is a hot topic at Portwest presently and has been for the past few years. Our R&D team have been trialling different solutions in clothing and as part of the PPE category as we see a lot of potential in this sector. How work zones are controlled, how people are monitored, how hazards are minimized is all important when looking at Smart PPE. Some of the technology is more advanced than others at this time, but as a manufacturer we must also consider future uses, integrations with different pieces of PPE, and the practicality of this technology. As well as being useful it also needs to be user friendly and adaptable. There are a lot of challenges, but the possibilities are seemingly endless.
What countries' markets in which Portwest is operating, do you consider the most promising and why?
Portwest operates, via our sales force and distribution partners, in more than 150 countries worldwide. All markets have their differences and challenges and that is what makes it exciting. As HSE globally becomes more prevalent we are seeing all markets grow. The challenge for Portwest and other manufacturers is ensuing we have the correct products, made to the correct specifications, certified to the correct norms, and at the correct price to service that market. Portwest have successful entered 55 new international markets over the past 5 years and every one of those is promising in a different way.
Portwest works successfully the US PPE market. Tell us about the operating peculiarities of the US market?
Portwest entered the US market 4 years ago. We purchased a warehouse in Louisville, KY as we knew the speed of service and delivery was a key component to being successful, and we now employ 32 Portwest sales managers who work every day with our distributors. It is a very competitive market with a strong safety culture. The working practices are well regulated and product conformance is vital. The product specification and compliance are closely scrutinised, relationships between supplier and distributor are important, and you must have a competitively priced offer to succeed. Thankfully we have recruited an experienced team in the US who have worked in the industry for other companies and have local connections. It is the largest safety market in the world and an important part of our future development.
Is PPE e-commerce a possibility or a danger for PPE manufacturers?
E-commerce will have its place. As individuals we all use the web to check and verify most things in our daily life, be it to look at the weather, find an answer to a question we are not sure of, or check pricing on an item we want to buy. It is part of our normal routine so of course this will by default happen in the workplace. If e-commerce is used to trade conforming, compliant products from reputable sources then it is a good thing. The danger is e-commerce sources can be difficult to track and make accountable. Ultimately, manufacturers such as Portwest supply products that can help save peoples lives. I have seen a lot of counterfeit product during my time in many different countries and I do have some concern that there can be a loss of accountability if all sales are faceless and transacted online.
What's your attitude towards the promotion of PPE via social networks? Does it have any opportunities?
I think the more people we can engage in speaking about PPE the better. PPE was created to make workers safer. It was created to mitigate a risk and ensure people go home without injury at the end of their working day. Portwest engage with customers via Linked In, Twitter, Facebook and so on and the feedback in generally positive. If used to inform on new products, new solutions, educate the wearer, make them more aware of risk, then of course I think social media can be very powerful.
Portwest is active in the markets of Russia and CIS. Can you name three reasons why Russian and CIS dealers should think about cooperating with Portwest?
Portwest have an excellent head to toe range – distributors can use Portwest as a one stop shop and give their customers a full safety solution.
Our products are always compliant. We test them rigorously so you know when you wear our products they perform as they should, every single time.
Our pricing is very competitive. The products are excellent value. At times people assume Portwest = European = Expensive. This is not the case. We make the products in our own factories and do all we can to make the products very affordable.
What challenges does Portwest meet with in the PPE markets of Russia and the CIS countries?
Certification is a big challenge for most European based manufacturers, I think. Ensuring that we have the correct local certification and compliance can be complicated and expensive but is it a must. Our range is very suitable as we have summer and winter options in our collection – that is always required in Russia and CIS with the extremities between summer and winter climates. Brand awareness is also a challenge. We have only worked outside of Europe in recent years so we need to educate the customer and the end user on who we are, what we do, what we can offer and why we make good partners.
Your company places production in different countries. Could you think of placing a production order in Russia? What would that require?
We have explored Russia and the CIS as future production locations and continue to do so. Portwest has a very active mergers and acquisitions team and part of our future growth will be determined by some the of acquisitions we make. There is a large market opening up for local content garments and uniform and if we could find the right partner, we would be very interested in exploring those opportunities. Locally made products, certified and sold at a good price is a good long term strategy.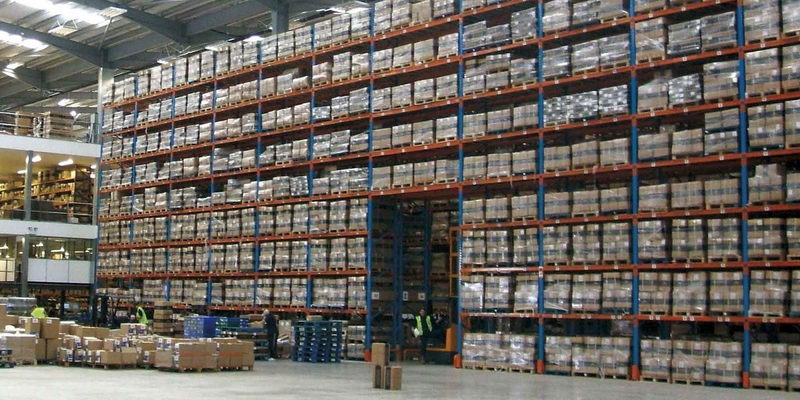 The Russian economy is now growing at a slow pace. End users often tend to buy low-end products. Your company has a great history and works in markets with different degrees of economic development. What advice could you give to businessmen in Russia? How to achieve success in a stagnant PPE market?
Don't take the short route. When markets slow down it is very easy to cut corners and provide poor quality to the market based on price. This hurts the market long term and can ultimately endanger the person using the product. All markets I see go in cycles. The Russian economy will improve and at the point it does you should be a reputable company dealing with good, reliable quality. This is how you achieve long term success. Show the end user value, help trainthem on best practice, care about their workforce and their well-being, and support them in other ways. Become their safety resource.
---
Portwest is a global manufacturer and distributor of workwear, safetywear and PPE. Established in 1904, Portwest is the fastest growing workwear company in the world with a global distribution network and customer service staff in over 150 countries, as well as in Russia, Georgia, Kazakhstan and Azerbaijan. Portwest is a family owned business and continues to be managed by The Hughes Family.