Getsiz.ru is read not only in Russia, but also in the CIS countries. Within two weeks, we will make our readers familiar with the situation on the PPE markets in Azerbaijan, Armenia, Belarus, Georgia, Kazakhstan, Uzbekistan, and Ukraine. We collected opinions of the participants in the branch and manufacturers of PPE about the market situation, challenges, achievements and new projects.
Karina Akramova, «Tekhnoavia Kazakhstan» PLC, Managing Director.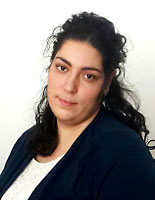 As of year-end 2018, Kazakhstan's industry grew by 4.1%. This was made possible due to the advanced growth by 4.6% in the mining sector and 4% in the processing industry. The main drivers were mechanical engineering (an increase of 14.1%), chemical industry (8.1%), oil refining (8.1%), light industry (4.4%) and oil and gas production (4.8%). The number of operating enterprises in the processing industry reached 14.7 thousand by the end of last year.
Labor productivity in industry as a whole grew by 3.5%, investments in fixed assets — by 27% (6.6 trillion tenge in 12 months of 2018). During the period of the Industrialization Program (since 2010), more than 1,250 investment projects have been implemented worth of 7.9 trillion tenge, 120 thousand permanent jobs have been created. In 2018, more than 100 projects were put into operation amounting to 1.3 trillion tenge and providing permanent employment for more than 13 thousand people.
In 2019, it is planned to commission about 120 projects worth 1.1 trillion tenge resulting in the creation of 20 thousand permanent jobs.
Within the framework of the state program «Nurly Zhol» the large-scale implementation of road projects continues. In 2018, 1.5 thousand km of federal roads were maintained and 528 km rebuilt. Also 4 thousand km of local roads were rebuilt totaling to about 150 billion tenge.
Civil aviation shows a steady growth. The number of transit passengers increased from 20 thousand in 2010 to 900 thousand in 2018 (2017 — 620 thousand). In 2020, the number of transit passengers will reach 1.6 million.
In Atyrau district in 2018, due to an increase in crude oil extraction, the industrial production index amounted to 110.6%. Given the advanced growth of oil and gas industry in the West Kazakhstan region, «Tekhnoavia-Kazakhstan» PLC opened its branch in Atyrau in December 2018.
Overall sales of «Technoavia-Kazakhstan» PLC in 2018 increased by 33% compared to 2017.
According to our estimates, the total volume of the PPE market in Kazakhstan is about $ 200 million.
In 2017-2018, several man-made disasters occurred at some large enterprises in Kazakhstan, causing damage to the health and lives of employees. On the background of these events, the Government of Kazakhstan has paid special attention to maintaining safety at workplace, including criminal prosecution for safety violations of not only engineers responsible for occupational and industrial safety, but also the leading managers of the plants in question. This trend entails a more responsible attitude of the management to the proper provision of personal protective equipment for the employees, which will lead to an increase in the demand for PPE. A draft Roadmap is being developed at the Ministry of Labor and Social Protection of Kazakhstan. One of the goals of the project is to reduce the number of occupational injuries at workplaces with harmful and dangerous working conditions in Kazakhstan for the period 2019-2021.
Thus, thanks to government programs aimed at supporting businesses and local manufacturers, Kazakhstan is steadily maintaining industrial growth, which in turn leads to increase in procurement of personal protective equipment.
Currently, regular customers of «Technoavia-Kazakhstan» PLC are such large companies as «Altynalmas» JSC AK, «Kazzinc» JSC, «Avon Kazakhstan» PLC, Group of Companies «Siemens», «Altaypolimetal» JSC, «UGHK» PLC IC, «Tulpar Talgo» PLC as well as airlines and airports of Kazakhstan.
«Technoavia-Kazakhstan» PLC was established in December 2014. Civil aviation companies became one of its first regular customers. At present, a large share of deliveries goes to the leading airlines of Kazakhstan: «SCAT» JSC and «Air Astana» JSC and airports of Almaty, Nur-Sultan, Atyrau, Karaganda, and others.
By mid-2019, it is planned to launch the first national low-cost airline FlyArystan. In the first year of operation, the expected volume of passenger carriage should amount to 1 million. «Technoavia-Kazakhstan» employees are actively engaged in the development of the new air-line's corporate identity catalog.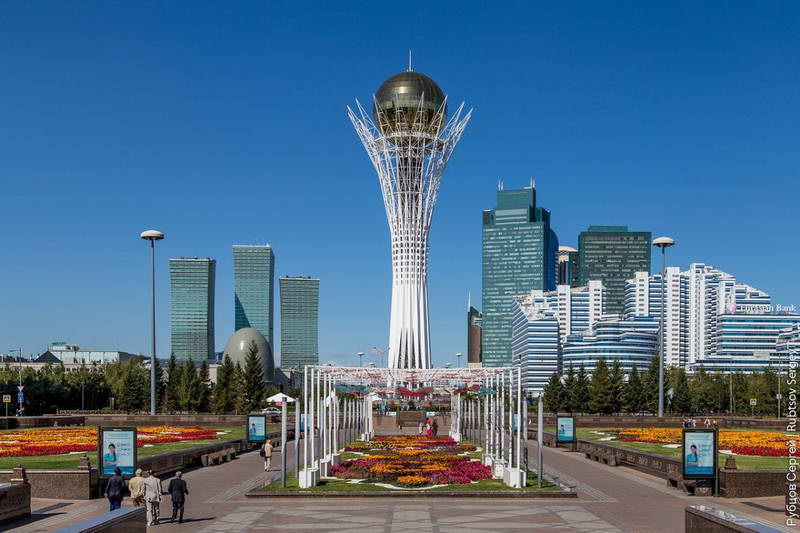 Kazakhstan annually hosts some specialized exhibitions, in which we always participate:
KIOSH — Kazakhstan International Conference and Exhibition on Occupational Safety and Health.
KIHE — Kazakhstan International Healthcare Exhibition.
The first corporate exhibition «Personal and collective protection equipment, safety and health protection systems and medical equipment» by «Kazakhmys» Corporation.
Doors Open Day for potential and existing suppliers of Air Astana JSC.
«Technoavia-Kazakhstan» PLC is a sustainably developing company on the Kazakhstan market.
Boris Dubovik, «Zelinsky Group» LLC, Managing Director.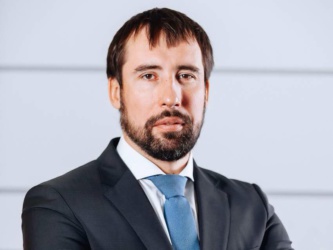 Kazakhstan, a member of the Customs Union, is the second biggest (after Russia) market for the products of «Zelinsky Group». Mining industry, ferrous and non-ferrous metallurgy, oil and gas production and processing and chemical industry need high-quality respiratory protection equipment for their employees and therefore they prefer products of well-known manufacturers that guarantee compliance with international norms. In recent years, large enterprises have shown a trend towards raising the rate of provision of the employees with high-quality PPE and a corresponding increase in budgets allocated for these purposes. We see great potential for sales growth of our new UNIX brand products that are being tested by a number of key consumers and we receive positive feedback from them.
The total volume of exports of our products to the market of Kazakhstan exceeded 100 million rubles. This year, we expect an increase in supplies at the level of 25% compared to last year.
The «Zelinsky Group» is represented in Kazakhstan by several companies with extensive experience in the distribution of PPE.
Elena Shaidyuk, Tomsk Rubber Footwear Factory (TZRO), Managing Director.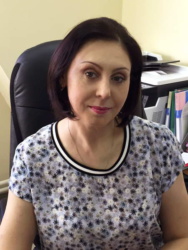 Our factory has been working actively in Kazakhstan since 1994.
We work via a distribution network of leading companies in the PPE market of Kazakhstan: «Amirana 2000» PLC, «Allies Industrial» PLC, «Liniya Odezdvy» PLC and «KazProfBezopasnost» PLC.
TZRO delivers about 35 thousand pairs of safety footwear to Kazakhstan plants. The most popular footwear type that we supply to the Kazakh market is mining boots «Carbon» with puncture-resistant insole.
There are a lot of coal and metallurgical enterprises in Kazakhstan that use rubber and mining safety boots. Our key customers are «Utariya Ltd» GC PLC, «Corporation Kazakhmys» PLC, «Donskoy Mining and Processing Plant», «Arselor Mittal Temirtau» JSC and «Kazzinc» JSC.
I would like to point out a positive thing about the Kazakhstan PPE market: people here keep their word. If you agree about something, then the agreement is kept for sure.
All TZRO products are certified and meet the requirements of the TR CU. Kazakhstan is a member of the Customs Union, so we have no problems with deliveries to customers.
---
«Zelinsky Group» is a brand uniting four manufacturers of respiratory protective equipment: «Sorbent» JSC, «Tambovmash» Plant, «EHMZ» OJSC and «ARTI» Plant. «Zelinsky Group» JSC is the leading Russian manufacturer of respiratory protection.
---
The 23rd international specialized exhibition «Occupational Safety and Health – 2019» (BiOT) will be held on December 10-13 in Moscow, pavilion No. 75 of the Exhibition of Economic Achievements. The exhibition is organized by the Russian Ministry of Labor and the Association of Developers, Manufacturers and Suppliers of Personal Protective Equipment (ASIZ). In 2018, the area of BiOT Fair was 13 thousand square meters. The number of visitors was 15 thousand.